THE ULTIMATE GUIDE TO TANJONG PAGAR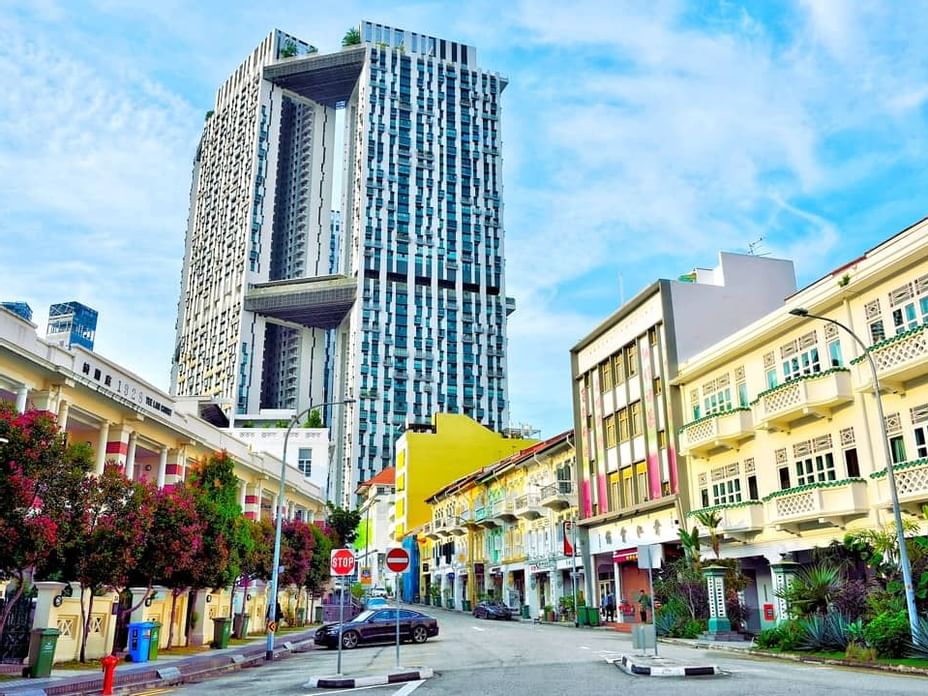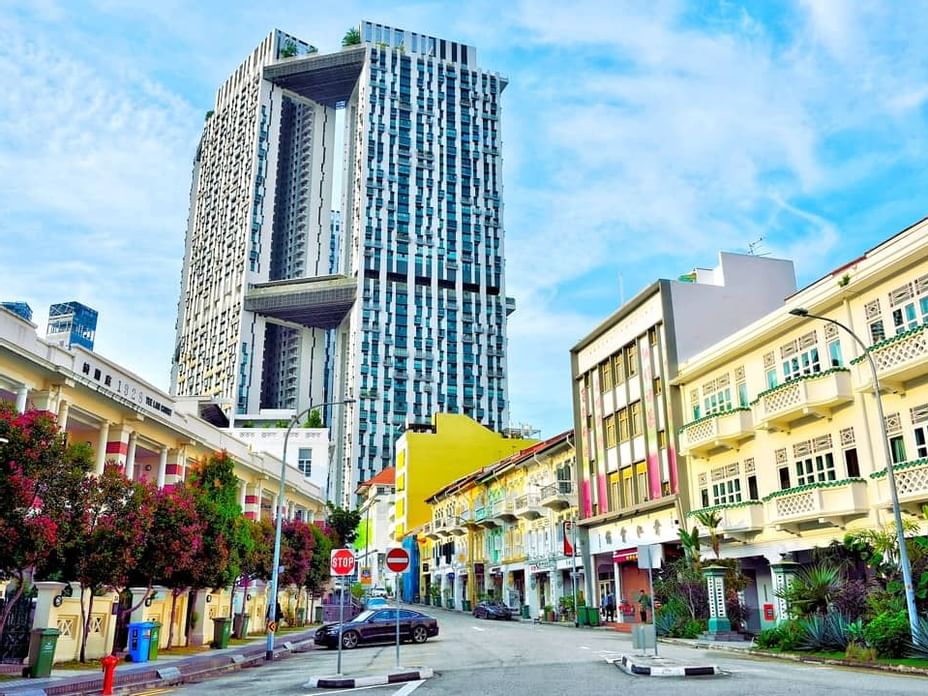 First things first, Tanjong Pagar's situated right in the heart of Singapore's Central Business District (CBD). So whether you're a tourist looking for a place to stay or a local who's super fond of staycations, Tanjong Pagar is the best place to stay away from the hustle and bustle of town, but yet not too far that you have to spend an eternity on the train to get anywhere.
We're also proud to call this neighbourhood home to our flagship hotel, Amara Singapore too!
Discover hidden gems
Besides being home to Amara Singapore,Tanjong Pagar features a plethora of dining establishments and watering holes. Stroll down the main road and take your pick from authentic Korean eateries to posh, fine-dining restaurants. But keep your eyes peeled for hidden speakeasies, such as Junior "The Pocket Bar" (5-minute walk from Amara Singapore), tucked away in the back-alley serving up the most unique cocktails.
For those looking for a straight-up drink without the trekking adventure, definitely check out Jigger & Pony (located in Amara Singapore) for their fresh takes on classic drinks.

Credits: Jigger and Pony
Pics or it didn't happen
What's hanging out in the coolest neighbourhood in Singapore without taking some pics? The area is filled with Instagrammable spots at every turn and corner.
Here are some of our favourites:

Credits: The Vintage Vision
Have a taste of old Singapore
Bring home a piece of Singapore's history with traditional confectionery shops in the area. Ji Xiang Confectionery (10-minute walk) sells authentic Ang Ku Kueh (red tortoise cakes - a sticky confectionery traditionally filled with sweet bean paste, named after the tortoise-shell pattern on the pastry skin. For the adventurous, try their innovative flavours like durian and coconut.)
Another stall to check out is Kueh Ho Jiak (2-minute walk from Amara Singapore), for their Soon Kueh (turnip dumpling) and modified Kuehs (made from sweet potato as a healthier alternative).
The best part? Prices start from $0.90!
A cultural trail
With Singapore being such a multi-cultural and multi-religious country, it's only fitting to go on a cultural trail in the area. Check out the colourful shophouses at Duxton or head down to the Buddha Tooth Relic Temple (9 minutes away) and Sri Layan Sithi Vinayagar Temple (10-minute walk) to immerse yourself in an unparalleled experience.
Editor's note: Okay, we admit - these are in Chinatown but they are literally just a stone's throw away from Tanjong Pagar!
The true Singaporean experience
You haven't been to Singapore if you didn't have a meal at a hawker centre. Seriously, this nation's favourite past-time is eating! Tanjong Pagar has not just one, but TWO famous hawker centres located within walking distance of each other.
Maxwell Food Centre (7-minute walk from Amara Singapore)
Things to try:
Maxwell Fuzhou Oyster Cakes - a traditional Teochew snack made of oysters, minced pork and prawns in a crispy, savoury batter.
Jin Hua Fish Soup - serving up piping hot fish soup at Maxwell for the past 20 years.
Hum Ji Pang - Chinese dough fritters with a choice of sweet red bean filling or savoury five-spice powder. You can even attempt to fry it yourself!
Amoy Street Food Centre (8-minute walk)
Must-tries include Michelin Bib Gourmand-listed A Noodle Story which serves up Singapore-style ramen and Quan Ji's Beef Hor Fun and Wong Po Lou Meen (egg noodles blanketed in a creamy omelette).
Cafe-hopping
If sweating it out in hawker centres isn't your thing, Tanjong Pagar is also home to numerous cafes with varying aesthetics to cater to every type of traveler and foodie. For those into minimalistic, Melbourne cafe vibes - check out Five Oars Coffee Roasters (5-minute walk from Amara Singapore). If you have a sweet tooth, head down to Cake Spade (3-minute walk) for their unique tofu cheesecakes and millennial pink decor.

Credits: Cake Spade
Get fit
After all that feasting, it's time to get fit and burn off those calories. Yogis and gym rats will be please to know that Tanjong Pagar features a wide range of fitness studios with affordable prices. Head over to CruCycle (5-minute walk) to ride with the pack or Yoga Movement (6-minute walk) for a quieter workout.
The best way to end your day
Last but not least, end off your day at 100 AM with some late night shopping. The Don Don Donki outlet is open till 12am and features two levels FULL of interesting Japanese knick-knacks and snacks. 100 AM is also connected to Amara Singapore so you can head back quickly for a good night's rest after an entire day of activities.